We here over at Stereofox are big fans of the Amsterdam-based label Atomnation, regularly featuring songs by artists from their roster. Speaking of rosters, I must say this relatively small label has a ridiculously impressive one, with the likes of Applescal, Tunnelvisions, David Douglas signed, and of course, lest we forget the two Swedish producers who have a special place in our hearts, Gidge.
Their music off their 2014 album Autumn Bells neatly summarised by David Garber over at Thump:
"Largely influenced by their scenic Nordic home, the duo have delivered an extremely musical and emotional album with an endless blend of swirling melodies, serene soundscapes, and the type of instrumentation that's reminiscent of tones and textures one would encounter while wandering through a lush green forest."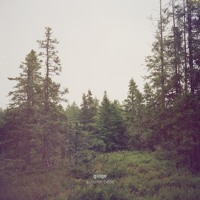 Atomnation
Gidge - Autumn Bells
Gidge - Fauna, Pt I - Atomnation
03:33
Gidge - You - Atomnation
08:05
Gidge - I Fell In Love - Atomnation
06:27
Gidge - Rest - Atomnation
05:08
Gidge - Dusk - Atomnation
09:27
Gidge - Fauna, Pt II - Atomnation
08:07
Gidge - Huldra - Atomnation
06:53
Gidge - Growth - Atomnation
08:46
Gidge - Norrland - Atomnation
08:03
Our weekend was made when we got to go see Gidge (courtesy of Atomnation, thank you once again) last Friday at their recent show in Berlin and as expected, it was an mesmerising and emotional experience.  So, I will take this opportunity to fangirl and basically profess my love over and over for these two exceptionally talented producers, because the world needs to know!
I have been listening to Gidge for a few years now, discovering them conveniently before final exams of my final year of university. At the time, I felt like a gift had been bestowed upon me from the Heavens or something like that. Autumn Bells was one of the few albums that would just instantly put me in the zone, do you have any idea how rare it is to find music like that? Not to mention, music you can play on a loop and still never tire of it!?  Anyways, I vowed that my life would be complete if I ever got a chance to see them live, and little did I know that soon enough all my dreams were to come true...
Last year they played in Berlin, but that show was only announced after we had already booked tickets to go see them play in Amsterdam, but for these us, seeing them twice in one year was an absolute treat. Both shows were great, though the club setting of Berlin´s 150-year-old mansion-come club Chalet worked a lot better with their set, as you were able to dance to the enchanting music as opposed to the concert venue in Amsterdam where you were, albeit, slightly confined. They returned this year to the same venue, and in my books, they came even better prepared for the location this time.
Their set differed slightly from the last, this time round, tailored and tuned a little more selectively to the atmosphere. Of course chills were guaranteed when the favourites "Norrland" and "I Fell in Love" were played, but we were also treated to a remix of "For Seoul I" as the closing track, a switch up from "You" which they closed both times previously. It was a good choice as it propelled the crowd, energised, into the rest of the night. As well as that, to my excitement, they incorporated some tracks which I did not recognise. The new sounds kept more in line with the danceable feel of some of the tracks off of Autumn Bells as opposed to the more minimalist vibe of LNLNN, which was more of a concept album. Though they did sneak in "Lit" and "Hope" effortlessly, knitting them intricately with the set's body.
All in all, they used the running themes in their music to their advantage, translating it to a set that flows like one effervescent stream of consciousness, and only if you were an avid fan would you be able to distinguish where one track begins, and another flows in. The set was delicately woven together, tracks ebbing and flowing within and without; a truly immersive experience.
I think what I loved seeing most at this show, while I was perched up on a platform at the back (the exact spot I claimed when I saw them last year), were people who were at Chalet just for the club night, and who obviously had no idea who the guys playing were- I can assure you, they were easy to spot.
It was wonderful to watch people walk into the room as if some invisible force had taken a hold of them, luring them deeper and deeper into the night. They stood perplexed by the sound; it was not the usual techno-house one would expect was not playing, but rather swirling and soul-stirring soundscapes that teleported you to the middle of the woodlands. And although they stood still, they did not leave. I saw this happen with a few people until the room was full, swaying in anticipation of where the music would lead them next- instant fans in the making. I was almost envious watching these strangers experience this music out of pure happenstance; I wondered what brought them here of all places, I wondered what these people were thinking, or rather how was the music making them feel? How was it shaping their night?
Gidge's music is art: the use of calculated pace, vibrant textures, and well, general use of space is flawless. It is the kind of music that infects your whole body, igniting you from the inside out, and seeing them live just reaffirms what talented producers these guys are. I hope they never stop making music, but even if they do, I know for a fact that I will never tire of their sound. It is inspirational, transformative, but also satisfying to that latent melancholy living inside of us all, truth be told, Gidge is everything you didn't know you were looking for.